Home > IVR > IVR Surveys > Telephone Surveys
Telephone Surveys
Interactive Voice Response Surveys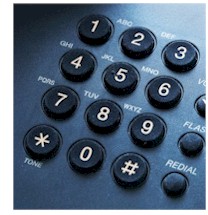 Database Systems Corp. develops call processing phone systems and provides its clients with telephone survey technology and services. DSC provides our clients with simple to complex call survey applications. These advanced call handling solutions are developed using our own Interactive Voice Response (IVR) software. Inbound phone surveys can be processed using this highly adaptable application. Outbound telephone surveys can likewise be initiated by delivering telephone survey calls to potential responders.
DSC supplies outbound dialers that contact survey prospects and play an introductory greeting message. The potential telephone survey respondent is given several options to select from using an IVR prompting system. One of the options is to take this survey. Others may include the option to leave a voice message or talk with one of your representatives. Finally the respondent is given an option to simply decline to participate in the telephone survey.
Additional Information about Telephone Surveys
The following website information is available that describes this advanced telephone survey technology.
Survey Calls Website Information
DSC has developed a unique website that is dedicated to call survey information. The following topics are covered within this site:
Additional IVR Survey Information
The following are additional web pages that relate to IVR survey technology from Database Systems Corp.
Contact Us Today
Contact DSC to learn more about our custom IVR call processing services and phone surveys.