Home > IVR > Linux IVR
Linux IVR
Interactive Voice Response Solutions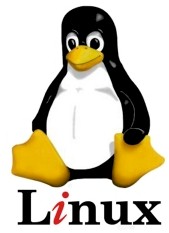 Database Systems Corp. designs and develops data processing services and computer telephony products including IVR phone systems and supporting call processing software.
IVR software runs on Linux operating environments as well as on Windows OS systems.
DSC IVR solutions include Intel processors with an embedded Windows OS. IVR application development software libraries are supported for both Windows and Linux operating systems. Phone systems incorporate Dialogic computer telephony boards to handle the low-level processing of phone calls.
An IVR (Interactive Voice Response) system is a computer phone answering system that allows a person, typically a caller although it can also be a call recipient, to select an option from a phone menu and perform transactions by interacting with a computer system.
Database IVR Environment
The following describe the different environment of DSC's IVR solutoins
Linux IVR - IVR programs run on linux processors that are networked with the DSC IVR phone systems.
Dialogic IVR - DSC IVR systems employ Dialogic telephony boards and utilize Dialogic software.
Windows IVR - DSC IVR phone system is housed on an intel processor running Windows OS. Applications can likewise run on networked Windows systems.
Contact Us Today
Contact DSC to learn more about our custom IVR call processing services and phone systems.