Home > IVR > Interactive Voice Response
IVR
Interactive Voice Response Solutions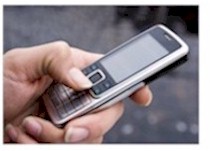 Database Systems Corp. (DSC) is a leading provider of computer telephony products including interactive voice response solutions. Interactive Voice Response (commonly abbreviated to IVR) is a computer telephony phone application that accepts voice input and/or touch-phone keypad selection.
The IVR responds to this input by providing appropriate information in the form of voice answer or provides a connection to a "live" operator. Other terms for this application are AVR (automated voice response) and ARU (automatic response unit).
Interactive Voice Response
The following are other websites and articles relating to interactive voice response.
Additional IVR Information
DSC provides both IVR phone systems and IVR hosting services for clients throughout the USA and Canada. Using our award winning IVR software, DSC has developed IVR applications quickly and efficiently for a wide variety of industries and government organizations.
Interactive Voice Response application development services are provided by DSC along with IVR software development tools. Based upon an Open IVR concept, phone applications can be designed and developed using common programming languages as documented in the DSC IVR software manual.
Interactive Voice Response applications created for our IVR systems are 100% portable and can be moved to any other WIZARD analog or PACER digital phone system without re-programming the application. The DSC IVR Software API manual lists some of the different routines available for programmers and developers of IVR applications.
Other Interactive Voice Response Products & Services
---
Contact Us Today
Contact DSC to learn more about our custom IVR call processing services and phone systems.
Interactive Voice Response Call Processing Web Pages