Home > IVR > Interactive Voice Response > Applications
IVR Applications
Interactive Voice Response Solutions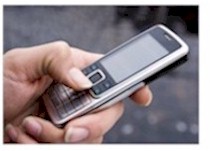 Database Systems Corp. (DSC) has developed a complete line of IVR (Interactive Voice Response) applications for clients throughout the U.S. and Canada. These applications are for both commercial organizations such as ConocoPhillips to community or government organizations such as the State Of New Jersey.
IVR applications automatically answer phone calls and process information requests or transactions, usually without the help of an agent. Calls can be automatically routed to other phone numbers or to directly connected to phone representatives through the use of an ACD (Automatic Call Distribution) maintained on the DSC phone system.
Additional IVR Application Information
The following websites provide additional Interactive Voice Response Application information about DSC's call processing solutions.