Home > IVR > Interactive Voice Response > Software
IVR Software
Interactive Voice Response Software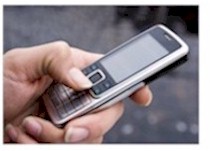 Database Systems Corp. supplies interactive voice response software and phone systems that provide callers with the ability to automatically interact with a phone system while obtaining information or performing transactions. The caller is presented with recorded prompts and menus and the IVR system accepts input from the caller using phone keypad input or intreprets spoken responses using voice recognition software.
Interactive voice response application development tools are provided by DSC along with IVR software development services. Based upon an 'Open IVR' concept, applications are developed using common programming languages as documented in the DSC IVR software manual as the following:
C / C++
Visual basic
Active-X
.NET
Interactive voice response software created for our IVR systems is portable and can be transferred to any other WIZARD analog or PACER digital phone system. Thus the investment in your phone application is not lost as your organization grows from a small analog IVR phone system to the larger digital PACER series. The DSC IVR Software API manual lists some of the different routines available for programmers and developers of IVR applications.
IVR Software with VoiceXML Messaging
DSC supports Voice XML Pull and web information access logic that makes external requests for information via the internet. Using this technique, callers can be given information maintained anywhere on the web. Using Text To Speech application software, text information can be retrieved via discreet messages to other web sites (or servers) and this information converted into a phone message that is automatically played to the caller. Virtually any type of information can now be relayed to a caller using this technique.
IVR Software Information Websites
The following are additional resources and websites that provide information about DSC's advanced interactive voice response software:
Additional Information
Contact DSC at (602) 265-5968 for additional information about our IVR products and services.
Other Interactive Voice Response Products & Services
---
Contact Us Today
Contact DSC to learn more about our custom IVR call processing services and phone systems.
Interactive Voice Response Call Processing Web Pages