Home > IVR > IVR Development
IVR Development
Interactive Voice Response Solutions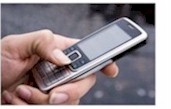 DSC provides complete IVR development services for our outsourced clients as well as customers purchasing IVR solutions from this organization.
DSC developers are experienced in creating phone applications that interact with callers and provide information as well as process phone transactions.
IVR Design and Implementation Phases
Database Systems Corp. applies the systems approach to the design and development of IVR applications for its system's and service clients. Here is a detailed breakdown of these design steps as performed by our experienced IVR management and development organization.
Contact Us Today
Contact DSC to learn more about our custom IVR call processing services and phone systems.