Home > IVR > Custom IVR
Custom IVR
Interactive Voice Response Solutions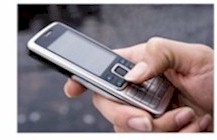 Custom IVR (Interactive Voice Response) applications are available from Database Systems Corp. (DSC). DSC provides both custom IVR phone systems for its clients as well as custom IVR applications for its outsourcing service accounts. These IVR programs are developed using our experienced and profession staff using best practice standards and are operational in a wide variety of industries and across commercial and community programs.
DSC provides extensive IVR services at the EasyIVR call center located in Phoenix Arizona. Using resources maintained at DSC's secure and redundant call center, call campaigns can be quickly developed and installed.
IVR Operating Environment
Database Systems Corp. provides IVR systems that operate in different technical environments including Windows IVR and Linux IVR programming environments. DSC IVR systems incorporate Dialogic IVR CTI (computer telephony integration) components.
Advanced Custom IVR Solutions
Database Systems Corp. (DSC) provides the following custom IVR solutions for its systems and outsourcing clients:
Contact Us Today
Contact DSC to learn more about our custom IVR call processing services and phone systems.