Home > IVR > IVR Software
IVR Software
Interactive Voice Response Solutions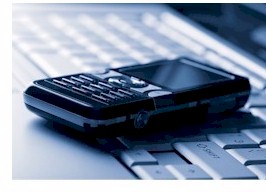 Database Systems Corp. (DSC) is a leading provider of computer telephony integration technology including interactive voice response IVR software , IVR service and IVR systems. IVR systems use voice recorded prompts and menus to present information to callers.
Touch-tone telephone keypad entries are gathered from the caller to collect information and to provide navigation through simple to complex IVR menu structures. IVR Software provides information back to the caller in the form recorded messages or data converted using text to speech. The IVR can also route the caller to an agent or transfer the call to an outside phone number or extension.
IVR hosting services include complete IVR development services as well as IVR outsourcing hosted service at DSCs secure data center.
IVR solutions also include voicexml messaging that allows information to be passed to and from remote applications and computer networks. This gives the developer freedom to access information from nearly anywhere in the world.
Other IVR Software Related Resources
The following IVR Software related websites provide additional information about interactive voice response software solutions from Database Systems Corp.