Home > IVR > IVR Software > IVR Software Services
IVR Software Services
Interactive Voice Response Software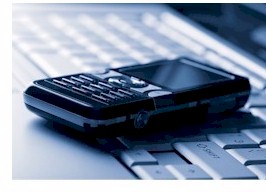 DSC has developed a comprehensive IVR software library of routines that can be called using most modern computer languages. Historically, IVR systems (IVRS) have used pre-recorded voice prompts and menus to present information and options to callers, and touch-tone telephone keypad entry to gather responses. Modern IVR solutions also enable input and responses to be gathered via spoken words with voice recognition.
IVR solutions enable users to retrieve information including bank balances, flight schedules, product details, order status, movie show times, and more from any telephone. Additionally, IVR solutions are increasingly used to place outbound calls to deliver or gather information for appointments, past due bills, and other time critical events and activities.
Contact DSC at (602) 265-5968 to learn more about our IVR software and phone systems.
IVR Software Information
Additional IVR Software Information
The following web pages contain additional information about DSC's IVR software products and services.
Contact Us Today
Contact DSC to learn more about our custom IVR call processing services and phone systems.