Home > IVR > IVR Software > IVR Software from DSC
IVR Software from DSC
Interactive Voice Response Software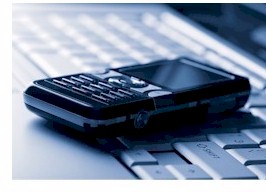 DSC has developed an IVR (Interactive Voice Response) system that provides callers with the ability to automatically interact with a phone system while obtaining information or performing transactions. By presenting the caller with recorded prompts and menus, DSC's IVR software accepts input from the caller using phone keypad input or intreprets spoken responses using voice recognition software.
Interactive voice response application software development tools are provided by Database Systems Corp. along with IVR software development services. Based upon an 'Open IVR' concept, applications are developed using common programming languages as documented in the DSC IVR software manual as the following:
C / C++
Visual basic
Active-X
.NET
IVR Software Information
IVR Software at EasyIVR
IVR Software at Call Center Technology
Additional IVR Software Information
The following web pages contain additional information about DSC's IVR software products and services.
Contact Us Today
Contact DSC to learn more about our custom IVR call processing services and phone systems.