Home > IVR > IVR Surveys
IVR Surveys
Interactive Voice Response Solutions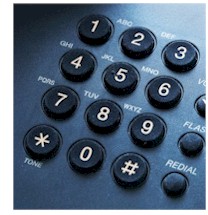 Database Systems Corp. (DSC) has been in business since 1978 providing its clients with advanced computer processing solutions. DSC provides interactive voice response solutions for a variety of companies, business organizations, governments and communities throughout the U.S., Mexico and Canada. IVR surveys are one of the many different applications available from DSC using this advanced IVR technology. DSC employs motivated professionals who understand phone applications and can design and program your IVR survey quickly.
DSC provides both inbound and outbound calling solutions. IVR telephone surveys can be initiated by either an outbound call using voice broadcasting to the potential survey respondant or as the result of a phone call from the individual. The more traditional calling survey is taken when a caller contacts your organization (either for sales or service help).
DSC provides a number of call handling products and services. There are two different technology solutions that are used by DSC's IVR surveys. These products are Interactive Voice Response (IVR) and Message Broadcasting. Message broadcasting is used to contact potential survey takers whereas IVR is used to perform the actual call survey. Here are detailed descriptions of these two technologies.
Other Resources
The following website information is available that describes this advanced IVR and phone survey technology.
DSC interactive voice response (IVR) surveys often provide better response profiles and higher response rates than many other methods. This call all be accomplished at a lower cost per interview than traditional live interviewer telephone surveys. Consider these additional points:
Results can be reviewed in real-time, on the Internet or in your choice of a wide variety of reporting formats.
IVR Surveys can be multilingual designed.
IVR can be combined with live operator to reduce live operator interviewing costs.
Open-end comments are digitally recorded verbatim, with no interviewer editing, for easy review by phone.
Coding and transcription are also available.
IVR survey results contain no interviewer bias; thus complete survey response uniformity is ensured.
IVR process can accommodate virtually any length of questionnaire or sample size.
Survey participants respond more truthfully and more completely to the recorded voice than with live operators.
Additional IVR Survey Information
The following are additional web pages that relate to IVR survey technology from Database Systems Corp.
Contact Us Today
Contact DSC to learn more about our custom IVR call processing services and phone systems.