Home > IVR > IVR Surveys > Call Surveys
Call Surveys
Interactive Voice Response Surveys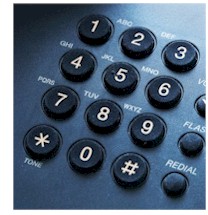 Database Systems Corp. is a leading provider of phone survey technology utilizing IVR (interactive voice response) programs with voice broadcasting. Call surveys can be initiated by either an outbound call to the potential survey respondant or as the result of a phone call from the individual. For example, a company may wish to guage the level of custom satisfaction after a sale by calling the client and asking if they would be willing to respond to the survey. The more traditional IVR survey is taken when a caller contacts your organization (either for sales or service help).
The two primary call handling products utilized within DSC's call surveys are Interactive Voice Response (IVR) and Voice Broadcasting. Voice broadcasting is used to contact potential call survey respondents whereas IVR is used to perform the actual telephone survey. Here are detailed descriptions of these two technologies.
Additional Call Survey Resources
The following website information is available that describes this advanced call survey technology.
Additional IVR Survey Information
The following are additional web pages that relate to IVR survey technology from Database Systems Corp.
Survey Calls Website Information
DSC has developed a unique website that is dedicated to call survey information. The following topics are covered within this site:
Contact Us Today
Contact DSC to learn more about our custom IVR call processing services and phone systems.