Home > IVR > IVR Surveys > CATI
CATI
Interactive Voice Response Surveys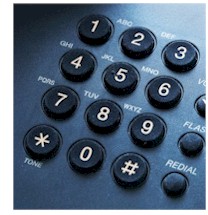 Database Systems Corp. has developed several families of phone systems that are ideally suited for providing automated phone surveys to its clients. This CATI (Computer Aided Telephone Interview) program is built around DSC's advanced IVR technology along with our voice broadcasting solutions. Using our autodialer phone systems and CATI software, we can call a potential interviewee and play a custom greeting. The caller is given the option to be interviewed by phone or can talk with a representative (if you choose). Likewise, the caller can leave a voice message, hear additional information or simply decline to be interviewed at this time or ever.
The call survey application can be programmed to accept touchphone response or can record each question response for later analysis.
Contact DSC to learn more about our IVR software and CATI systems and services.
Additional Information about CATI and IVR Surveys
The following website information is available that describes this advanced CATI and IVR telephone survey technology.
Additional IVR Survey Information
The following are additional web pages that relate to IVR survey technology from Database Systems Corp.
Contact Us Today
Contact DSC to learn more about our custom IVR call processing services and phone systems.