Home > IVR > IVR Surveys > IVR Polling
IVR Polling
Interactive Voice Response (IVR) Polls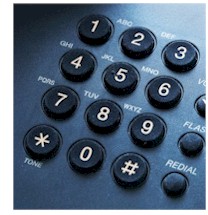 Database Systems Corp. (DSC) is a leading provider of call center technology including IVR solutions. This technology is ideally suited for the development and execution of automated IVR polling.
DSC provides automated IVR polls that have been found to be very accurate and eliminate any possibility of bias on the part of the poll taker. All polled individuals receive the same question presented using a recorded message. This eliminates dialect or questioner bias and allows the respondent to answer questions more frankly, rather than being concerned about correctness.
DSC develops modern call processing solutions that range from computer telephony software to call center phone systems and services including building and conducting IVR phone surveys.
Another form of IVR survey is a computer assisted telephone interview (CATI) application. This survey method uses DSC's award winning interactive voice response software. Automatic phone interviews can be initiated by outbound phone calls or can be a response to caller requests.

Contact Us Today to learn more about IVR survey technology and outsourcing services provided by Database Systems Corp.
Additional Phone Survey Information On The Web
The following are additional web pages that including information about DSC IVR surveys and polling solutions.
Additional IVR Survey Information
The following are additional web pages from this web site that relate to IVR survey technology from Database Systems Corp.
Contact Us Today
Contact DSC to learn more about our custom IVR call processing services and phone systems.