Home > IVR > IVR Surveys > Automated Surveys
Automated Surveys
Interactive Voice Response Surveys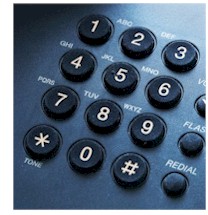 Database Systems Corp. (DSC) supplies the technology necessary to perform automated surveys. DSC can provide both automated phone survey systems as well as automated survey outsourcing services at our Phoenix facility. DSC has been developing computer software technology products since 1978. DSC products have evolved over the years and are now specific to the call processing industry. DSC specializes in call center phone systems, software and outsourced services.
Database provides simple to complex call survey applications using internally developed Interactive Voice Response (IVR) software. Inbound telephone surveys can be processed using this CTI application. Outbound survey calls can likewise be initiated by broadcasting messages to respondents who can make phone keypad selections to opt into the survey.
DSC's voice broadcast phone systems contact phone survey prospects and play an introductory message. The potential call survey respondent is given several options to select from using an IVR prompting system. One of the options is to take this phone survey. Others may include the option to leave a voice message or talk with one of your representatives. Finally the respondent is given an option to simply decline to participate in the calling survey.
Other Automated Survey Information
The following website information is available that describes this advanced robo survey technology.
Additional IVR Survey Information
The following are additional web pages that relate to IVR survey technology from Database Systems Corp.
Contact Us Today
Contact DSC to learn more about our custom IVR call processing services and phone systems.