Home > IVR > Hosted IVR
Hosted IVR
Interactive Voice Response Solutions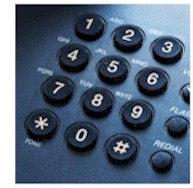 Database Systems Corp. (DSC) has been providing computer technology since 1978 including interactive voice response (IVR) technology along with comprehensive IVR hosting services.
Besides offering hosted IVR services and phone systems, DSC is a leading provider of voice broadcasting phone systems and services.
DSC employs an experienced IVR programming staff that can deliver comprehensive IVR solutions quickly and according to the rules and guidelines that your business or organization requires.
Database Systems Corp. provides a complete line of custom IVR solutions. These include phone systems, software development services and hosted IVR outsourcing services. The following are some of the programs available from DSC.
The following are a few of these custom IVR products and services:
Database Systems Corp. also provides a complete line of interactive voice response products and services. Interactive Voice Response (IVR) is a computer telephony function that enables callers to interact with a phone system to obtain information or to process transactions.
Database Systems Corp. (DSC) is a leading provider of custom IVR applications and phone systems. Since 1978, DSC has been providing computer software and solutions including applications and computer systems, particularly for the call center industry.
Here are just a few of these products and services:
Database Systems Corp. developers use the traditional systems approach when creating interactive voice response applications for clients (both systems and hosted IVR customers). The following are the basic development steps performed by the development team at DSC.
IVR Consulting - Perform initial IVR feasibility study
IVR Design - Create a design specification of the application
IVR Programming - Perform actual coding of the IVR program
IVR Testing - Conduct system and load tests of the IVR application
IVR Implementation - Install the IVR application in a live environment
IVR Management - Maintain and manage the ongoing IVR program
How does VOIP work?
A way is required to turn analog phone signals into digital signals that can be sent over the Internet. This function can either be included into the phone itself .
Additional Hosted IVR Information
The following websites provide additional information about Hosted IVR phone services.
Contact Us Today
Contact DSC to learn more about our custom IVR call processing services and phone systems.