Home > IVR > 800 Phone Service
800 Phone Service
Interactive Voice Response Solutions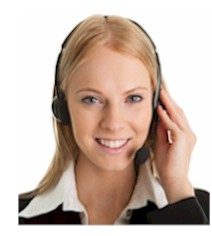 Automated 800 answering services from Database Systems Corp. are provided at its secure and redundant call center. Using interactive voice response (IVR) technology (phone software and phone systems), 800 numbers are answered by a computerized phone system and processed or the call is transfered to a live agent.
What Is 800 Phone Service?
An 800 number is a special telephone number where the calling party is not charged for the long distance call by the telephone operator. This type of phone service is also referred to as toll free service.

Instead the called party pays all of the charges for the call to the telephone operator, usually based on factors such as the amount of usage the number experiences, the cost of the trunk lines to the facility, and possibly a monthly flat rate service charge.
Database Systems Corp. is a leading provider of answering service technology products and services. Computer call answering services are provided at DSC call center. This service processes inbound 800 number calls using IVR technology and Intel / Windows processors. Inbound 800 phone calls are answered using our computer phone service and these calls may be processed entirely by our phone system or can be routed to your service representatives. Our experienced IVR programmers can deliver comprehensive phone applications - providing you with complete answering services quickly and economically. Our experienced staff can develop a custom call answering service application that interacts with your web services as well as external databases.
DSC maintains an offsite call center at a secure and redundant data center to ensure reliable, ongoing service. DSC is the developer of our own IVR software and are uniquely positioned to manage your 800 phone answering service campaigns.
Other Resources
The following are additional websites and pages that relate to 800 phone services and call handling phone systems from DSC.
800 Phone Service Information
Database Systems Corp. provides a secure and redundant data center to ensure reliable services and high quality support. And as designers of phone answering services, DSC is uniquely positioned to manage your inbound phone service campaigns using our award winning IVR technology, saving your organization both time and money.
DSC can deliver comprehensive service quickly -- providing you with a competitive advantage in the marketplace. From external database access to web integration including XML messaging, DSC can provide very custom phone applications in a short period of time. And our call answering services are quite affordable!
Additional Information
The following are related web pages maintained in this site that contain information about 800 phone services from Database Systems Corp.
Contact Us Today
Contact DSC to learn more about our IVR call processing services and phone systems.