Home > IVR > IVR Voip
VOIP IVR
Interactive Voice Response and VoiceXML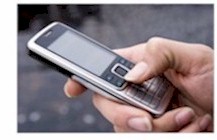 Database Systems Corp. (DSC) is a proven leader in providing interactive voice response phone systems and IVR outsourcing services. DSC supplies computer telephony products including interactive voice response solutions using XML and VXML technology.
Our IVR voice messaging services with VXML messaging lets you automatically send calls from your computer system to our phone systems using VoiceXML Push logic. Our phone systems can automatically access information from your computer systems and web servers using XML pull logic, retrieving web information and converting this to voice.
Alerts can be automatically broadcast to systems administrators or to an entire department based upon an external event such as a power failure or system failure. Other applications may be as simple as wakeup calls or weather alerts that are triggered automatically from your own computer systems or websites.
The Benefits of XML Message Broadcasting
The following are some of the benefits of our XML Push phone messaging systems.
Automating emergency notification services
Accessing large volumes of dynamic information
Processing simple notification and reminder calls
Extending hours of operation (24 by 7)
Speeding response times to callers
Expanding call capacity faster and at a lower cost
Providing multi-lingual message support
Reducing the cost of service center operations
Contact Us Today
Contact DSC to learn more about our Voip and IVR call processing services and phone systems.