Home > IVR > Interactive Voice Response > Services
IVR Service
Interactive Voice Response Service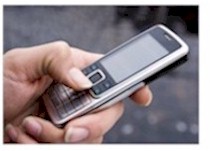 Database Systems Corp. (DSC) is a leading provider of interactive voice response (IVR) services. IVR services from DSC is provided using our award winning IVR software that answers phone calls without an operator. Inbound phone calls are automatically answered using our service and these calls can be routed to your service representatives.
IVR service is very common with businesses providing customer support or public service and government organizations that process large volumes of incoming calls. The call is not charged to the caller; instead the call is billed to the organization receiving and answering the call. This type of calling service is also referred to as 800 phone service.
DSC is an IVR vendor that maintains a professional staff of IVR developers who can deliver comprehensive phone applications - providing you with complete answering services quickly and economically. Our experienced staff can develop a custom call answering service application that interacts with your web services as well as external databases.
IVR Services and Outsourcing Information
The following are additional resources and websites that provide information about interactive voice response hosting and development services:
Additional Information
Contact DSC at (602) 265-5968 for additional information about our IVR products and services.
Other Interactive Voice Response Products & Services
---
Contact Us Today
Contact DSC to learn more about our custom IVR call processing services and phone systems.
Interactive Voice Response Call Processing Web Pages