Home > IVR > Interactive Voice Response > Solutions
IVR Solutions
Interactive Voice Response Solutions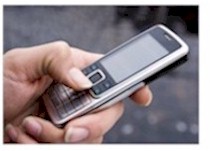 Database Systems Corp. (DSC) provides interactive voice response (IVR) solutions that allow callers to automatically obtain information or perform transactions using a phone system.
Callers are presented with recorded voice prompts and menus and our IVR system accepts input from these callers using phone keypad input.
Interactive voice response systems and toll free answering systems (generally 800 numbers and their equivalent) are very popular for service and sales organizations, allowing customers and prospects to call your organization anywhere in the country. DSC IVR solutions add another dimension to our call center phone system solutions.
IVR solutions from DSC are comprised of the following:
IVR Software Toolkit - development tools used to create IVR applications
IVR Software Routines - Application library routines for IVR programming
IVR Systems - Phone systems that process inbound IVR applications
IVR Hosting - IVR outsourcing using our secure call center
IVR Applications - DSC provides a complete line of IVR phone applications
IVR Reports - IVR reports are a standard feature of our systems and services
IVR System Simulation - IVR modeling estimates resources required for IVR campaign
IVR Services - Complete IVR services and application development services
Our interactive voice response solution is an automatic toll free phone answering system. It collects useful information from a caller before the call is transferred to an agent. The IVR system could fulfill the callerís request without a transfer. IVR solution give your organization a 24 by 7 capability, providing around-the-clock information to your callers.
IVR Solution Information
The following are additional resources and websites that provide information about Interactive voice response software and hardware solutions:
Additional IVR Solution Information
Contact DSC at (602) 265-5968 for additional information about our IVR solutions.
Other Interactive Voice Response Products & Services
---
Contact Us Today
Contact DSC to learn more about our custom IVR call processing services and phone systems.
Interactive Voice Response Call Processing Web Pages