Home > VB Solutions > Voice Broadcasting
Voice Broadcasting
Voice Broadcast Technology And Services
Voice Broadcasting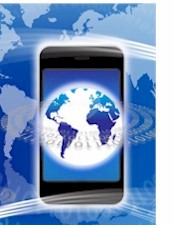 Database Systems Corp. provides a complete line of call center phone systems and services. The Smart Voice Broadcast Wizard and phone system helps developers produce Voice Broadcast applications is just minutes using a simple wizard that guides the user through step by step process.

Voice broadcasting is a mass communication technique that broadcasts pre-recorded phone messages to hundreds or thousands of call recipients at once. This technology has both commercial and community applications. Bulk messages can be sent to customers or emergency voice broadcasting alerts can be delivered to members of your community.

Our voice broadcast outsourcing services can be managed directly using our secure website. Phone lists and voice recordings can be downloaded via the web to our call center and your phone campaign can be started online as well. For a tour of this online service, visit our voice broadcasting demonstration webpage. For emergency voice broadcasting, we even provide an 800 number to call to initiate an emergency broadcast to your employees or community.
Smartphone Voice Broadcasting
DSC now lets you manage your voice broadcasting service campaigns using your smartphone. The following easy to use functions are available to smartphone users.
Login to your account
Select a list of phone numbers to call
Select saved recordings to broadcast
Record messages by calling our service
Start and Stop a voice broadcast
Monitor the voice broadcast in progress
Your smartphone now lets you manage any number of voice broadcasts using simple phone commands. Contact DSC to learn more about this simple way to control your voice broadcasting and to obtain a copy of this smartphone application.
Register Online For Voice Broadcasting Service
DSC now provides an online signup for non-profit and commercial organizations wishing to use our voice broadcasting service. Use this form to obtain a quotation and pricing information about our services with no obligation until you fax or mail your signed agreement.

For non-profit organizations, our setup fees are waived and the basic monthly fees are reduced if you use this convenient method of registration.

To register online, click on the the online registration image.
Voice Broadcasting Information
Voice broadcasting has often been referred to as any of the following terms:
Additional Voice Broadcasting Websites
The following are additional websites and pages that feature voice broadcasting, particularly voice broadcast applications, software and technology.
Voice Broadcast Service Information
Outsourced calling programs are provided to a number of organizations that require the transmission of voice messages to communities or group members. Services range from providing emergency broadcast services, political calling campaigns, and group membership notifications.
Using the DSC voice broadcast service is easy and secure. Simply sign up for the service and follow these 3 easy steps.
Create and save lists of call recipients
Record phone messages (either offline or using the DSC 800 number)
Push "Start" broadcast button If there is an emergency and a message needs to get out quickly, DSC provides an 800 number service to initiate a voice broadcasting alert.
Contact Us Today
Contact DSC to learn more about our voice broadcasting services and phone systems.