Home > VB Solutions > Message Broadcasting
Message Broadcasting
Message Broadcast Technology And Services
Message Broadcasting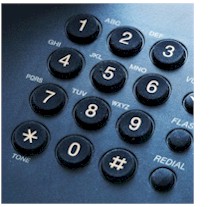 Database Systems Corp. provides a complete line of call center phone systems and services that are capable of performing message broadcasting functions. Message broadcasting is a modern technology that automatically sends phone message to large groups of individuals. This is ideally suited for emergency notification as well and business communications.

DSC provides call center software and phone systems that automatically send voice messages using computer telephony components and software.

Database is a leading provider of automatic phone services including interactive voice response IVR hosting and message broadcast services.
Register Online For Voice Broadcasting Service
DSC now provides an online signup for non-profit and commercial organizations wishing to use our voice broadcast service.. Use this form to obtain a quotation and pricing information about our services with no obligation until you fax or mail your signed agreement.

For non-profit organizations, our setup fees are waived and the basic monthly fees are reduced if you use this convenient method of registration.

To register online, click on the the online registration image.
Message Broadcasting Websites
The following are a few website affiliated with Database Systems Corp. that provide information that relates to message broadcasting.
Additional Information
Message broadcasting is a communications technique that combines a computer and an automatic phone dialer. The computer instructs the phone system to dial a number and if the phone on the other end is answered (either an answering machine or an individual), a pre-recorded phone message is played. If the voice broadcast system detects a no answer condition or busy signal, the message can be rescheduled for delivery later that day or into the following day.
Message broadcast campaigns can be developed such that if the call is answered by an individual, an IVR program can be invoked which allows the individual to make menu selections just like an inbound call. These types of campaigns are often referred to as outbound IVR programs.
Database Systems Corp. provides voice and phone broadcasting solutions to many communities and private business organization. Here are the different types of calling solutions available today.
Contact Us Today
Contact DSC to learn more about our message broadcasting services and phone systems.