Home > VB Solutions > Send Phone Messages
Send Phone Messages
Voice Broadcast Technology And Services
Send Voice Messages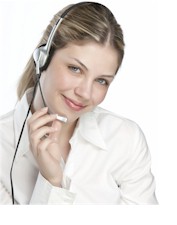 Database Systems Corp. (DSC) provides the technology necessary to send voice messages and to send phone messages to a large group of individuals or to selected members of an organization. This technology can be used to send call notification alerts to communities and business organizations during an emergency. Commercial messages can be sent to selected groups of customers all at once. Emergency or alert messages can be delivered to community members in the event of a disaster that affects a large population in a geographic area.

Broadcast messages can be delivered to both individuals and answering machines. If our voice broadcasting system detects a no answer condition or busy signal, the message can be scheduled for delivery at a later time.
Manage Voice Broadcasting Using Your iPhone
DSC now lets you manage your voice broadcasting campaigns using your iPhone (and Droid). The following easy to use functions are available to smartphone users.
Login to your account
Select a list of phone numbers to call
Select saved recordings to broadcast
Record messages by calling our service
Start and Stop a voice broadcast
Monitor the voice broadcast in progress
The DSC iPhone App now lets you manage any number of voice broadcasts using simple phone commands. Contact DSC to learn more about this simple way to control your voice broadcasting and to obtain a copy of this smartphone application.
Register Online For Voice Broadcasting Service
DSC now provides an online signup for non-profit and commercial organizations wishing to use our voice broadcast service.. Use this form to obtain a quotation and pricing information about our services with no obligation until you fax or mail your signed agreement.

For non-profit organizations, our setup fees are waived and the basic monthly fees are reduced if you use this convenient method of registration.

To register online, click on the the online registration image.
Send Phone Message Websites
The following are a few website affiliated with Database Systems Corp. that provide information that relates to message broadcasting. Voice broadcasting has often been referred to as any of the following terms:
Contact Us Today
Contact DSC to learn more about our message broadcasting services and phone systems.