Home > VB Solutions > Phone Broadcasting
Phone Broadcasting
Phone Broadcast Technology And Services
Phone Broadcasting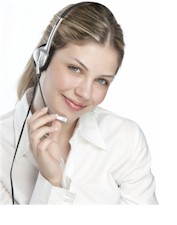 Database Systems Corp. (DSC) is a leading provider of automated call center phone systems and outsourcing services including automatic phone broadcast solutions.

DSC now offers an affordable and expandable voice and message broadcasting analog phone system using analog phone lines.

Features include our easy to use Voice Broadcast Wizard that leads you step by step through the definition of your own outbound phone applications.
Register Online For Voice Broadcasting Service
DSC now provides an online signup for non-profit and commercial organizations wishing to use our voice broadcast service.. Use this form to obtain a quotation and pricing information about our services with no obligation until you fax or mail your signed agreement.

For non-profit organizations, our setup fees are waived and the basic monthly fees are reduced if you use this convenient method of registration.

To register online, click on the the online registration image.
Phone Broadcasting Information
The following websites present additional information about phone broadcasting.
Phone Broadcasting from EasyIVR
Phone Broadcast Reminders from Reminder Service
Additional Information
Phone messages can be transmitted and delivered to either answering machines or to live individuals. If DSC phone broadcast system detects a busy signal or detemines that the call was not answered, it can schedule the call for later delivery.
Voice message broadcast messages can be emergency alerts sent to a community or messages can be simple reminders sent to members of an organization. If needed, a different message can be left on an answering machine than what is played to an individual.
DSC offers a complete line of phone broadcasting systems but also provides a comprehensive voice broadcasting service at our secure data center. This service can provide immediate message broadcasting capability for a community or commercial enterprise.
Contact Us Today
Contact DSC to learn more about our phone broadcasting services and phone systems.