Home > VB Solutions > Voice Broadcast
Voice Broadcast
Voice Broadcast Technology And Services
Voice Broadcast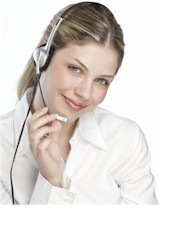 Database Systems Corp. provides the technology required to send voice broadcast messages. Business announcements and advertisements can be sent to prospects and commercial clients. Emergency voice broadcast alerts can be delivered to members of the community with warnings of a natural disaster or emergency situation.

Voice messages can be delivered to both individuals and answering machines. If our voice message broadcast system detects a no answer condition or busy signal, the message can be scheduled for delivery at a later time. Complete online reports are available to view the effective delivery of messages in this fashion. Voice broadcasting can be used for many specific programs such as senior call reassurance and reminder applications.
Register Online For Voice Broadcasting Service
DSC now provides an online signup for non-profit and commercial organizations wishing to use our voice broadcasting service. Use this form to obtain a quotation and pricing information about our services with no obligation until you fax or mail your signed agreement.

For non-profit organizations, our setup fees are waived and the basic monthly fees are reduced if you use this convenient method of registration.

To register online, click on the the online registration image.
Voice Broadcast Websites
The following are additional voice broadcast websites that contain information about DSC's products and services.

Database Systems Corp. voice broadcasting solutions include systems and outsourcing services that can be managed directly using a secure website. Phone lists and voice recordings can be downloaded via the web to our call center and your phone campaign can be started online as well. For emergency and non emergency voice broadcasting, DSC provides an 800 number to call to initiate a broadcast to an organization's employees or to a community.
Contact Us Today
Contact DSC to learn more about our voice broadcast services and phone systems.