Voice Broadcasting Solutions
Voice Broadcast Phone Systems and Services
Voice Broadcasting Technology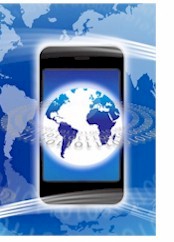 Voice broadcasting solutions include automated calling systems, autodialer software, and voice broadcast hosting services. These solutions are provided by Database Systems Corp. (DSC). DSC is a leading provider of call and data processing solutions. DSC provides design, development and implementation services and can create simple to complex dialing programs for your organization.

DSC voice broadcasting phone systems incorporate the latest technologies from Intel and Microsoft Corporation. The computer telephony boards that control the calling process are Dialogic voice broadcasting and computer telephony boards.

DSC provides voice broadcasting services at our fully automatic data center that is located in Phoenix, Arizona. These voice broadcast services are provided to our customers who are located throughout Canada and the United States.

Contact DSC to learn more about our voice broadcasting solutions and services.
Register Online For Voice Broadcasting Service
DSC now provides an online signup for non-profit and commercial organizations wishing to use our voice broadcasting service. Use this form to obtain a quotation and pricing information about our services with no obligation until you fax or mail your signed agreement.

For non-profit organizations, our setup fees are waived and the basic monthly fees are reduced if you use this convenient method of registration.

To register online, click on the the online registration image.


---
Voice Broadcast Solutions
Voice broadcasting is a communications technique that combines a computer and an automatic phone dialer. The computer instructs the phone system to dial a number and if the phone on the other end is answered (either an answering machine or an individual), a pre-recorded phone message is played. If the voice broadcast system detects a no answer condition or busy signal, the message can be rescheduled for delivery later that day or into the following day.

Voice broadcast campaigns can be developed such that if the call is answered by an individual, an IVR program can be invoked which allows the individual to make menu selections just like an inbound call. These types of campaigns are often referred to as outbound IVR programs.

DSC provides voice and text call messaging solutions to many communities and private business organization. Here are the different types of calling solutions available today.
To deliver phone applications and services, DSC has developed two series of phone systems, the WIZARD analog and the PACER digital phone systems. These systems are provided to our clients who wish to purchase their own system. They are also used exclusively at our own call centers for processing inbound call applications.

Our WIZARD phone system supports 4 to 48 analog phone lines. The PACER system supports 24 to 480 digital phone lines. These systems can be networked to provide a far greater number of digital lines.

DSC provides a complete voice broadcast development environment which includes our call processing software library of routines that can be called using most modern computer languages.

Our call handling software uses voice recorded prompts and menus to present information to callers. Touch-tone telephone keypad entries are gathered from the caller to collect information and to provide navigation through simple to complex menu structures. This call processing software provides information back to the caller in the form recorded messages or data converted using text to speech. The phone system can also route the caller to an agent or transfer the call to an outside phone number or extension.

Voice mail broadcasting (or voice marketing) sends volumes of recorded phone messages to call recipients in a very short time period. Recorded messages are delivered to either live contacts or to their answering machines or voice mail systems.

DSC voice marketing systems are intelligent. Besides offering the ability to detect a live answer versus a voice mail system, our phone systems can properly deliver a unique message to the voicemail without truncating the message.

Database Systems Corp. maintains a secure data center where we provide call processing and automatic voice broadcast services for our clients. Using our own message broadcast phone systems and software, DSC is ideally positioned to provide a comprehensive voice broadcasting solution to virtually any group or community.

Our outsourcing service dials from a list provided by our clients and plays recorded messages. These messages can include a menu of selection items from which the call recipient may choose. Messages may be simply delivered by our phone service or the calls can be routed to a member of your organization.

DSC provides phone services including voice broadcasting applications at our own managed call centers.

These centers provide secure and redundant enviroments for the maximum protection of our outsourcing clients. From small calling campaigns to projects that require broadcasting millions of calls, our call outsourcing center can do the job! Database offers many different voice broadcasting applications such as our CARE (Telephone Reassurance) program that calls seniors to ensure their well-being. Other applications include wake up calls and emergency notification calls.
---
FTC Regulations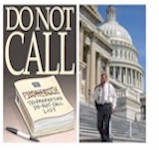 The FTC (Federal Trade Commission) has developed more stringent rules when it comes to sending recorded voice messages to individuals and answering machines. Please review these regulations (particularly relating to commercial voice broadcasting) when considering the use of any automated call broadcast service.

DSC provides a summary of these rules here (Telemarketing Sales Rule) and describes its Opt Out capabilities that satisfy these FTC requirements.
Additional Voice Broadcasting Websites
The following are additional webpages that feature voice broadcasting, particularly voice broadcast applications, presented by Database Systems Corp. This is a comprehensive list of calling products and services provided by DSC.
Voice Broadcasting Terms And Information
Because voice broadcasting is a relatively new technology, a number of industry and vendor specific definitions for this communications technique has ensued. Voice broadcasting has often been referred to as any of the following terms:
Contact Us Today
Contact DSC to learn more about our voice broadcasting services and phone systems.