Call Processing Autodialer
Automatic Phone Dialing Solutions
Call Processing Autodialers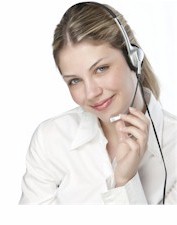 A call processing autodialer from Database Systems Corp. (DSC) performs all types of automatic phone dialing including predictive dialing and voice broadcasting. DSC provides autodialing phone systems as well as outsourced calling programs and services.

Since 1978, DSC has been a leading provider of computer telephony solutions and technology. Our automated phone dialing systems can perform virtually any type of calling program including text messaging as well as process inbound phone calls using our advanced ACD (automatic call distribution) and interactive voice response (IVR) software.

DSC auto dialers can place phone calls and connect live answers to your service representatives. These systems can likewise broadcast recorded phone messages to hundreds or thousands of call recipients in just minutes. Messages can be sent to community members in the event of an emergency or can be delivered to customers and prospects of commercial enterprises.

These auto dialing phone systems can broadcast voice messages to either an answering machine and to an individual. If a "no answer" condition or "busy signal" is detected by the phone system, the message can be scheduled for delivery at a later date or time. The DSC auto dialer comes with online reports that provide administrators with the status of each message delivered using this technology.

Contact DSC to learn more about our call processing autodialer technology.


---
ConocoPhillips
"ConocoPhillips is an international, integrated energy company. It is the third-largest integrated energy company in the United States, based on market capitalization, oil and gas proved reserves and production; and the second-largest refiner in the United States. Worldwide, of nongovernment-controlled companies, ConocoPhillips has the sixth-largest total of proved reserves; and based on crude oil capacity, is the fifth-largest refiner." - www.conocophillips.com

ConocoPhillips selected Database Systems Corp. to provide emergency communications services using our call processing autodialers for its Houston headquarters. ConocoPhillips utilizes our voice broadcast services to notify its employees in the event of an emergency in any of its oil drilling operations in Saudi Arabia.
---
Different Types Of Autodialers
The DSC auto dialer calls phone numbers that are contained in a computer managed phone list. These sophisticated automatic dialing systems deliver phone messages to answering machines or individuals. Depending upon the calling campaign, connected calls can be distributed to operators or transfered to outside phone numbers. There are several types of calling techniques that are supported by our call processing autodialers.


Voice Broadcasting. This type of calling program broadcast phone messages to individuals and answer machines. If the call is not answered, the auto dialer will suspend the call and attempt the call later. Most voice broadcast messages simply provide information. However, the voice broadcast campaign can give the call recipient the option to make selections using our outbound IVR technology.
The following types of auto dialers are used in conjunction with phone operators. These phone representatives can be call center agents or individuals working from home or in a remote office.
WIZARD Autodialers (Analog)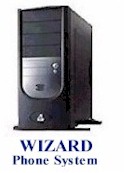 If your call processing requirement is small or requires just a few phone lines, the WIZARD analog phone system can fulfill your needs. This economical system is capable of performing virtually any type of inbound and outbound phone campaign.

Automatic call answering is managed by our IVR software that processes inbound phone calls without the need for an operator.

The WIZARD systems incorporate voice broadcast technology that is used to send bulk phone messages. This feature can be used for both commercial and public service notification purposes.
PACER Autodialers (Digital)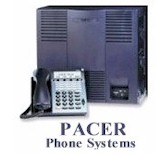 For larger call handling centers, DSC provides digital T1 phone systems capable of automatically answering phone calls while concurrently processing automated dialing phone campaigns.

The PACER digital phone system supports digital phone lines and is capable of handling up to 480 calls at once. Each PACER system can simultaneously process hundreds of calls over digital phone lines. These PACER systems can be networked together to support call processing environments handling thousands of concurrent phone calls.



Contact Us Today
Contact DSC to learn more about our call processing autodialing phone systems.



Call Information
Autodialer
Phone Dialer
Predictive Dialer
Message Broadcasting
Phone Blasting
Auto Dialers
Text Messaging
Phone Broadcasting
Voice Messaging
Mass Calling
Reminders
Voice Broadcast
Announcements
Voice Broadcast Software