Home > VB Solutions > Voice Messaging
Voice Messaging
Voice Broadcast Technology And Services
Voice Messaging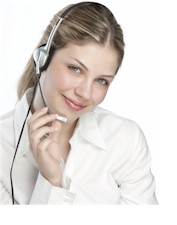 Database Systems Corp. (DSC) is a leading provider of automated call center phone systems and outsourcing services including automatic voice broadcast solutions.

DSC provides voice messaging services and voice message systems. Voice message broadcasting technology has both commercial and public service announcement applications. Recorded phone messages can be sent to customers or alert messages can be delivered to community members in the event of an emergency.

Voice messages can be delivered to either individuals or answering machines. If our voice messaging system detects a no answer condition or busy signal, the message can be scheduled for delivery at a later time.

Complete online reports are available to view the effective delivery of messages in this fashion.
Register Online For Voice Messaging Service
DSC now provides an online signup for non-profit and commercial organizations wishing to use our voice broadcasting service. Use this form to obtain a quotation and pricing information about our services with no obligation until you fax or mail your signed agreement.

For non-profit organizations, our setup fees are waived and the basic monthly fees are reduced if you use this convenient method of registration.

To register online, click on the the online registration image.
Voice Messaging Service
Database Systems Corp. can provide your organization with a complete, turnkey voice messaging system. If you need to get a project or campaign started immediately, we can provide your organization voice broadcast outsourcing at our multiple call center locations. These services are ideal for political calls and community or customer notifications. For an online tour of voice broadcasting service, visit our voice broadcasting demonstration page.

The following is a list of some of the features and options available with our voice messaging service. These features put us head and shoulders above the competition:
Broadcast different messages to individuals versus answering machines
Remote database access with XML pull
Automatic FTC Opt Out compliance
Call transfer to live agents with intelligent call routing
Remote call transfer through dial out
Timeout features and call control options
Do Not Call checks for bulk message blast campaigns
Voice blast messages to millions of households
Computer generated phone calls for alerts and reminders
Automatic event notifications such as system failures
Single message broadcast using XML push
Customized touchphone responses
Database access and update
Text-To-Speech data conversions
Email notification of call results or voicemail
Touchphone response control for both parties
Bulk message blast with low flat rates
Comprehensive online reporting and call management
Voice Over Talent for onhold messages
Voice Messaging and Broadcasting Information
The following are additional webpages that feature voice broadcasting products, services and applications.
Contact Us Today
Contact DSC to learn more about our voice messaging services and phone systems.