Home > VB Solutions > Outbound IVR
Outbound IVR
Voice Broadcast And IVR Technology
Outbound Interactive Voice Response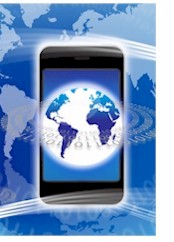 Database Systems Corp. (DSC) is a leading provider of automated call center phone systems and outsourcing services including automatic voice broadcast solutions. DSC has designed and developed computer telephony integration products and services and provides outbound calling systems including voice broadcasting with its outbound IVR feature.

Outbound IVR allows call recipients to make selections using touchphone keypad entries to choose from a menu of options such as the option to speak with a live representative or to opt out of a program.

Outbound IVRS (Interactive Voice Response Systems) are important communication tools that allow groups or organizations to send phone messages that give the call recipient the option to make phone selections.
Register Online For Outbound IVR Service
DSC now provides an online signup for non-profit and commercial organizations wishing to use our voice broadcast service.. Use this form to obtain a quotation and pricing information about our outbound IVR service with no obligation until you fax or mail your signed agreement.

For non-profit organizations, our setup fees are waived and the basic monthly fees are reduced if you use this convenient method of registration.

To register online, click on the the online registration image.
Outbound IVR Websites and Information
The following websites and pages contain additional information about Outbound IVR solutions from Database Systems Corp.
Online IVR and Voice Broadcast Reports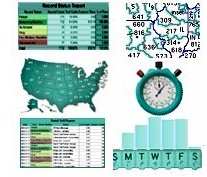 An important feature of our voice message services and systems is the ability to generate real time reports and graphs. This reporting and feedback system helps you observe and control the performance of your voice broadcasting campaign with clear and meaningful displays.

IVR and voice broadcasting graphs and charts of operational statistics let you measure the effectiveness of each voice message campaign.

The statistical information contained in each of these reports can be downloaded into a spreadsheet format for individually customized reporting.
Contact Us Today
Contact DSC to learn more about our outbound IVR services and phone systems.