Home > VB Solutions > Voice Broadcasting > Systems
Voice Broadcast Systems
Voice Broadcast Technology And Services
Voice Broadcasting Systems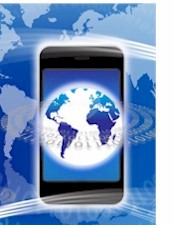 Database Systems Corp. (DSC) is a leader in providing voice broadcast phone systems and software for the call center industry. DSC also maintains a modern call center that provides call processing services including comprehensive voice broadcast services.

Voice broadcast systems from Database Systems Corp. are state-of-the-art computer telephony phone dialing systems that can also process inbound phone calls as well.

Our advanced call center voice broadcasting systems support both analog (Wizard Series) and digital (Pacer Series) phone lines and can be configured from 1 analog line to a 1000 digital lines.

Calls are either initiated by the phone system or accepted from the outside. Developed with industry standard components (Dialogic, Intel, and Windows), our phone system has features and functions that can only be found in large scale PBX's, but at a fraction of the cost.
Register Online For Voice Broadcasting Service
DSC now provides an online signup for non-profit and commercial organizations wishing to use our voice broadcasting service. Use this form to obtain a quotation and pricing information about our services with no obligation until you fax or mail your signed agreement.

For non-profit organizations, our setup fees are waived and the basic monthly fees are reduced if you use this convenient method of registration.

To register online, click on the the online registration image.
Voice Broadcasting System Information
The following are additional websites that contain information about Database Systems Corp. voice broadcast systems, service and solutions.
Contact Us Today
Contact DSC to learn more about our voice broadcasting systems and outsourcing services.