Home > VB Solutions > Voice Broadcasting > Services
Voice Broadcast Outsourcing
Voice Broadcast Technology And Services
Voice Broadcasting Services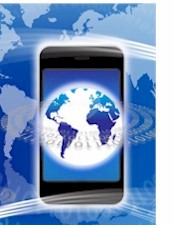 Database Systems Corp. (DSC) is a leader in providing voice broadcast services, phone systems and software for the call center industry. DSC also maintains a modern call center that provides call processing services including comprehensive voice broadcast services. These services not only include voice broadcast outsourcing but also complete programming and development services that can be used to create simple to complex calling campaigns.

Using an online web service, Database clients can login to their account and manage their own voice broadcast campaigns including downloading call lists, prerecorded messages, etc. Clients can view the progress of their campaigns as the calls are being maintained using our comprehensive voice broadcast report system.
Register Online For Voice Broadcasting Service
DSC now provides an online signup for non-profit and commercial organizations wishing to use our voice broadcasting service. Use this form to obtain a quotation and pricing information about our services with no obligation until you fax or mail your signed agreement.

For non-profit organizations, our setup fees are waived and the basic monthly fees are reduced if you use this convenient method of registration.

To register online, click on the the online registration image.
Voice Broadcasting Service Information
The following are additional websites that contain information about Database Systems Corp. voice broadcast service and solutions.
Contact Us Today
Contact DSC to learn more about our voice broadcasting outsourcing services and phone systems.