Home
VB Solutions
Call Applications
Reminder Calling
Reminder Calling Programs
Voice Broadcasting Applications And Services
Reminder Calling Programs And Applications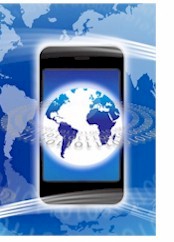 Database Systems Corp. (DSC) is a voice broadcasting vendor that provides state-of-the-art communications products and services including reminder calling solutions. Database Systems Corp. reminder service is provided at our secure call center located in Phoenix Arizona. Using our own reminder software, DSC can manage the scheduling and delivery of phone reminders through its website or directly from your computer system or website.

Employing voice broadcasting systems, Database Systems Corp. (DSC) can deliver hundreds or thousands of call reminders in just minutes! A recorded message can be delivered to either answering machines or to individuals reminding members of upcoming conventions, community events, doctor appointments, warrantee deadlines, or emergency alerts.

Database Systems Corp. (DSC) is a leading developer of call reminder services such as appointment reminders and medication reminders for the elderly. DSC provides outsourcing services through its secure data center and call processing center. Phone reminders are sent using our secure website and transmitted to patients and clients based upon user defined schedules.

Reminder calls from DSC employ advanced voice broadcasting and IVR technologies. Calls are scheduled using these products and callers can interact with the phone system using the interactive voice response product.
Register Online For Voice Broadcasting Service
DSC now provides an online signup for non-profit and commercial organizations wishing to use our voice broadcast service.. Use this form to obtain a quotation and pricing information about our services with no obligation until you fax or mail your signed agreement.

For non-profit organizations, our setup fees are waived and the basic monthly fees are reduced if you use this convenient method of registration.

To register online, click on the the online registration image.
Reminder Call Services
The following are other reminder applications from DSC. These range from simple reminders to emergency notifications and alerts.
Contact Database Systems Corp.
Contact DSC to learn more about our reminder calling programs and voice broadcasting applications and phone systems.