Home > VB Solutions > Call Applications > Church Calling
Church Calling Programs
Voice Broadcasting Applications And Services
Church Calling Programs And Applications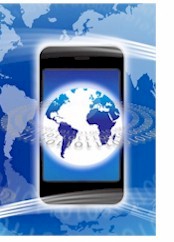 Database Systems Corp. (DSC) is a voice broadcasting vendor that provides state-of-the-art communications products and services including church call announcement systems. DSC is a leading provider of phone message broadcasting services at our own managed call centers.

Maintaining contact with members of a church or synagogue is now a much easier task when using our church member calling services.

Church announcements such as weddings and funerals can be automatically broadcast to all or part of your congregation with the same, consistent message using our automatic phone message broadcasting system.

Messages can be sent immediately to all of your congregation so that important events such as funerals or meetings can be broadcast to everyone at once. Your church announcement can be recorded over the phone using our 800 number service.
Register Online For Church Call Services
DSC now provides an online signup for non-profit and commercial organizations wishing to use our voice broadcast service.. Use this form to obtain a quotation and pricing information about our services with no obligation until you fax or mail your signed agreement.

For non-profit organizations, our setup fees are waived and the basic monthly fees are reduced if you use this convenient method of registration.

To register online, click on the the online registration image.
Church Phone Messaging Service
Database Systems Corp. provides a complete church phone messaging service that allows you to send church calls to all of your members at once.
The following web pages relate to church announcements and church calling programs from Database Systems Corp.
Church Messaging Technology
DSC uses the latest in voice broadcast technology that was developed by our experienced engineers. DSC likewise utilizes our own award winning IVR software to manage the messages and menus presented to the call message recipient.
Church Messaging Call Features
Church announcements using voice broadcasting are becoming very popular and affordable these days. Instead of relying on word of mouth or publications which are quickly out of date and expensive, our church auto dialer lets you contact your congregration quickly with one consistent message.
Contact Database Systems Corp.
Contact DSC to learn more about our chuch calling programs and voice broadcasting applications and phone systems.