Home > Text Message > SMS
SMS Broadcasting Solutions
SMS (Short Message Services)
SMS Technology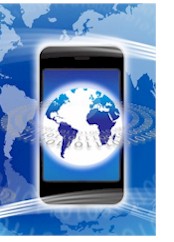 SMS (Short Message Service) broadcasting is now available from Database Systems Corp. (DSC). DSC provides SMS technology including SMS broadcasting services and phone systems that send text and voice messages. For over 30 years, DSC has been successfuly providing call processing technology to customers throughout the U.S. and Canada.

DSC develops computing products including phone systems and application development software and tools. SMS and voice broadcasting can be accomplished simultaneously using DSC online messaging services.

Call processing services from DSC include IVR (interactive voice response) services and message broadcasting services. Sending SMS messages to a large group of mobile devices is a gaining popularity, particularly with targeted phone audiences such as employees or discreet groups of clients. Using SMS technology to contact members of a community during an emergency alert is also gaining popularity.
Additional Text Messaging Information
The following websites and pages provide additional information about DSC's text messaging capability:
---
Contact DSC to learn more about our SMS broadcasting services.