Home > Text Message > Emergency Text Messaging
Emergency Text Messaging
Automatically Broadcast Text Messages
Emergency Text Message Technology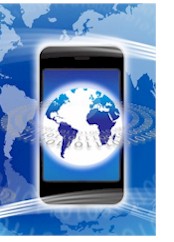 Text messages can now be delivered in bulk in the event of an emergency. Database Systems Corp. (DSC) provides the technology to perform emergency calling or to send emergency text messages to communities or individuals in the event of a catastrophe or natural emergency. Text messaging solutions from DSC are ideally suited for emergency notification applications and services.

Using our text messaging service, DSC can transmit emergency alert messages to thousands of households within a community. Pre-recorded voice messages can be broadcast that provide households with travel warnings, advising them where to seek shelter, or providing other safety instructions.

Contact DSC for further information.
Additional Text Messaging Information
The following websites and pages provide additional information about DSC's text messaging capability:
---
Contact DSC to learn more about our emergency text message broadcasting services.



SMS Information
SMS Broadcasting
Text Messaging
Emergency Text Messaging